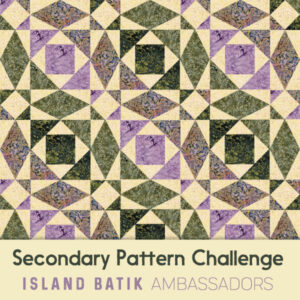 This month's Island Batik challenge for the Ambassadors was to make a quilt that had a secondary pattern in the design. As you can see in the logo block, there is a four point star and it is part of a heart. I had to think for a bit about what I would make and, as is usual with my designing, I start with a basic idea and just let it evolve. The end result is Rule of Three.
In this wall hanging, you can see bow tie/hourglass, square in a square and a large star. I quilted the blue fabric closely so the lighter shades give a 3 dimensional effect which isn't noticeable in the photo. Thank you to
Island Batik
for the lovely fabrics.
The month of August is another blog hop. There will be draw prizes and lots of lovely quilts to see.
With thanks to Alison, the blog schedule is below. Mine is on Aug. 7th and I am using the wonderful fabric that was included in my box earlier this year. I just love the Birds N' Bees fabric
Blessings,